【SNC - Pilot I (original animation)】
Because I said that I'll talk more bit about this video stuffs before, so....yeah!
just some fun pointless detail at least for me anyway...XD
↓↓↓↓↓↓↓↓↓↓↓↓↓↓↓↓↓↓↓↓↓↓↓↓↓↓↓↓↓↓↓↓↓↓↓↓↓↓↓↓↓↓↓↓↓↓↓↓↓↓↓↓↓↓↓↓↓↓↓↓↓↓↓↓↓↓↓↓↓↓↓↓↓↓↓↓↓↓↓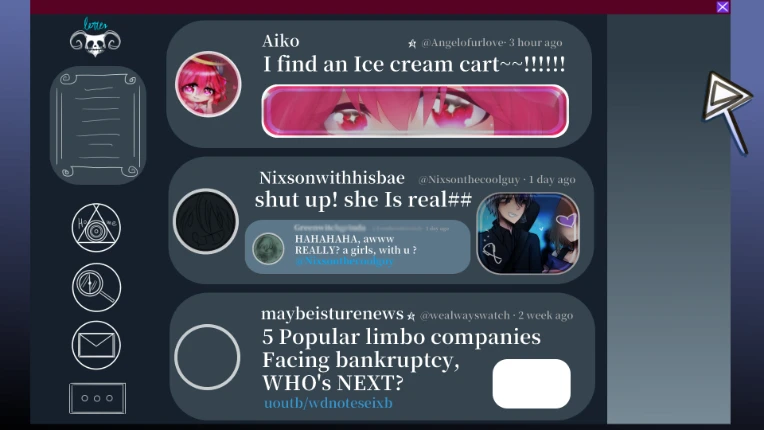 1. Aiko, very obvious ❤
2. middle: Nixson my boy, the two stories not related but-anyway XD; also he's @name have show up in they Animatic tooXD, oh and that dating pic♡ 
3. this web may have some connection with worsen's family...?(*OC*)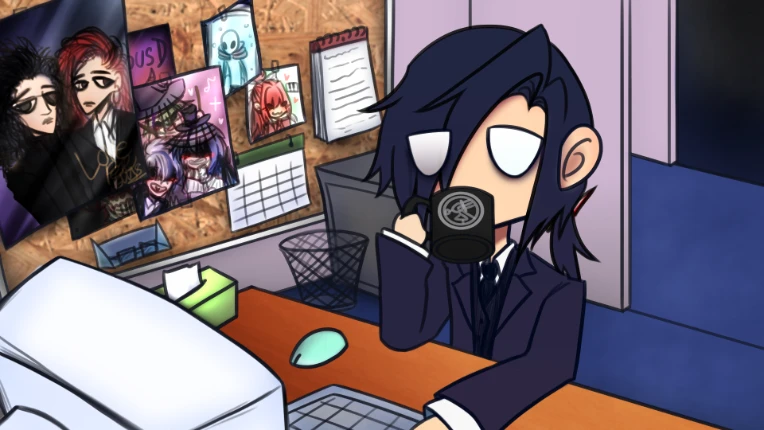 4.this scene contains a lot of things I like...dead or alive、VH (*OC*)、Abe、Monika、dethklok、tenacious d and a bprd cup...XDD, I want add more but that place is office...oh i should add X file too...(all right, next oneXD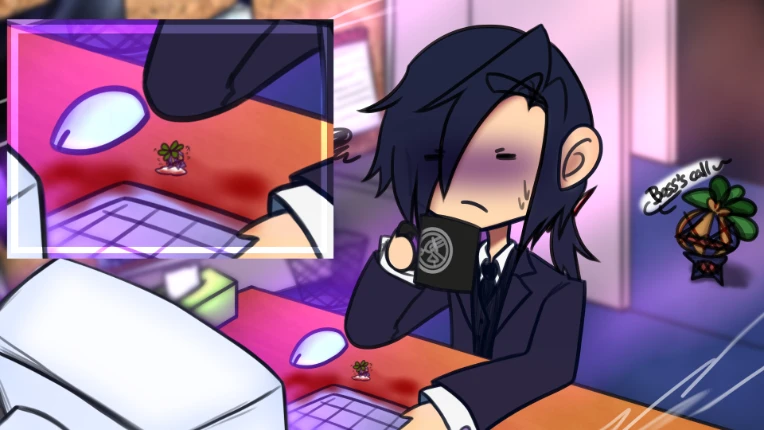 5.them...that is a maya, two maya. a little tiny cute creatures, that was a game I just not finish yet ;;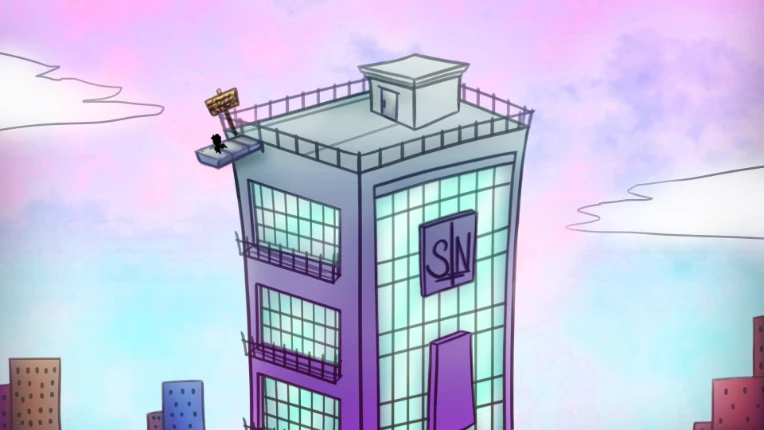 6. if you look closely, that is bob😎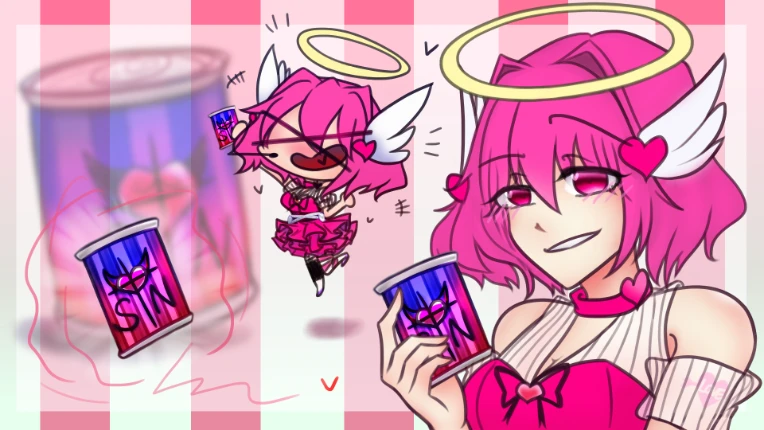 7.Aiko, my girl...one day she will get her own animatic show❤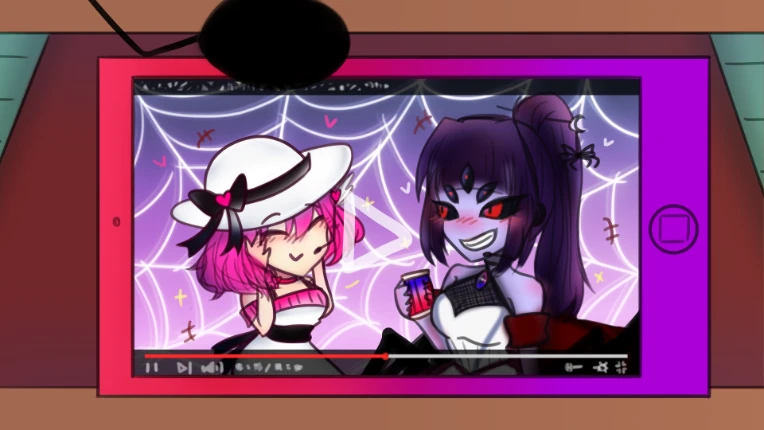 8.that is Chizuru~my🕷️girl.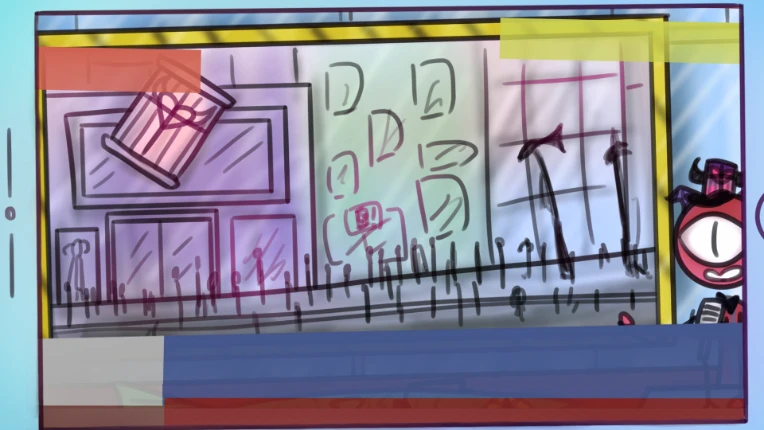 9.TV guy.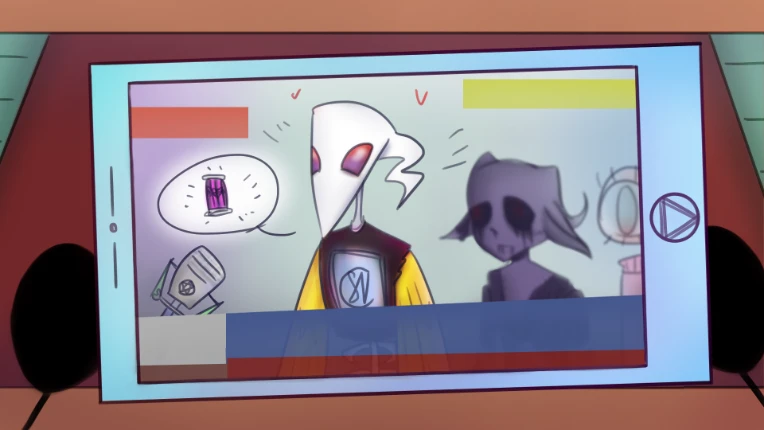 10. that is Worsen my boy uwu...(another my unfinished game characters...I really love them, but I just can't finish yet;;
anyway he have a sister, and they have a nice grandfather, live in limbo. uwu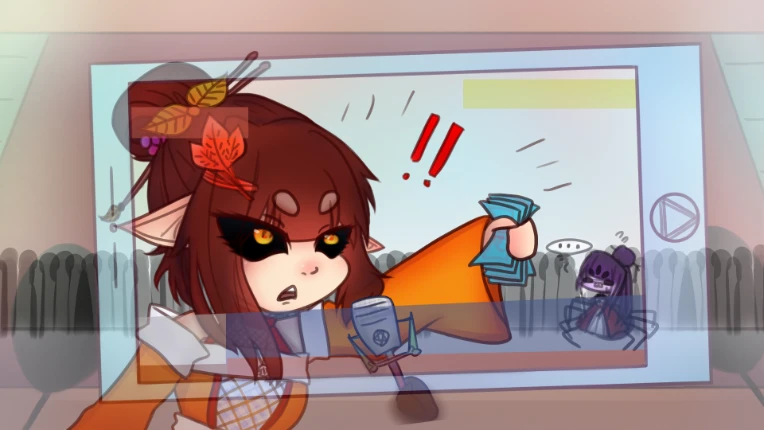 11. OC, Akiba and Chizuru kind of like bff uwu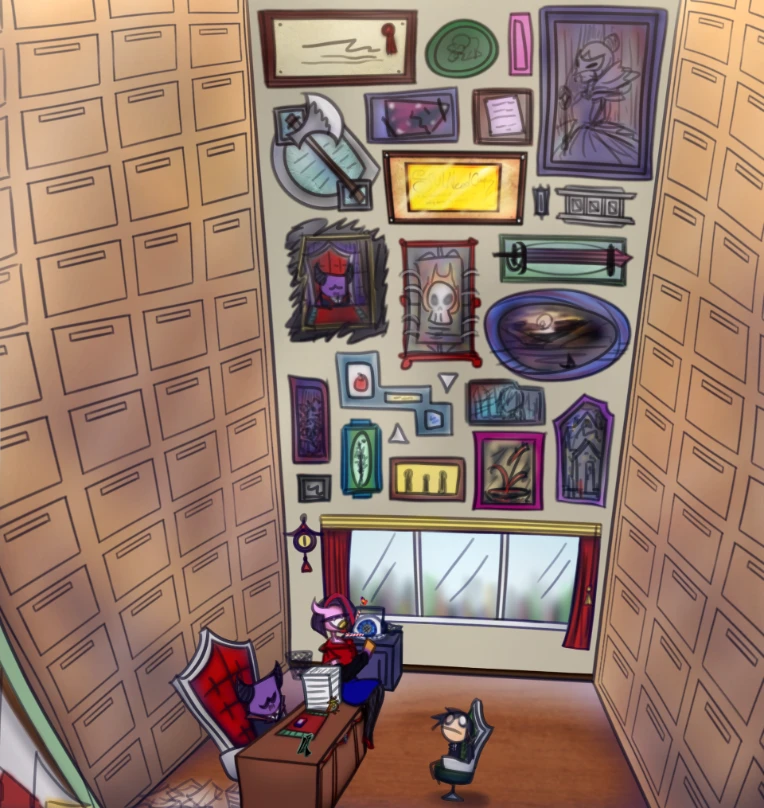 12. the wall have me、boss、and that woman is same game with worsen, unfinished game...uhhhh;;;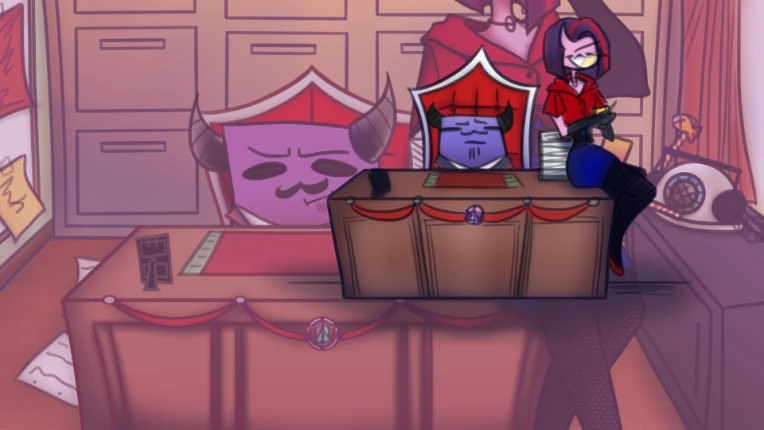 13. I...can't not sure their relationship, but I can tell she is really very capable, at least he do needs her.
that is all i want to say I guess...anyway.
it may really have a sequel for this story...you see, seem Aiko gonna stay here, so I will love to let her story go straight there...something...like that...yep.
oh and here I made a bandcamp album for those background music,
i need to clean my pc but I do want save themXD